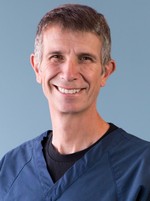 David Lovrich is a former Director of the New Zealand Dental Association and of the Auckland Dental Association, David has been practicing dentistry since 1980. A founder and Director of the New Zealand Academy of Cosmetic Dentistry, David says there is continuing evidence that image is important in the modern era.
"A person with a nice smile is perceived to be healthier and more successful. Muscle and fitness magazine recently found that people with a 'poor' smile are 75% less likely to get an employment position than somebody with a nice smile."
David was a past Chairman of the New Zealand Dental Association's 'Peer Review Committee'. He also in the past been 'Expert Advisor to the Health and Disability Commissioner' and to the small claims court.
Dave believes in and is committed to continuing education and attends many courses every year, both here and overseas.
He is married to Jacqueline and has two daughters- Julia and Margaux - and he is passionate about his family and New Zealand Rugby. David also enjoys ancient history reading.