For the last couple of months I have had a new best friend – my new plate.

What does it do? It is stopping my overbite!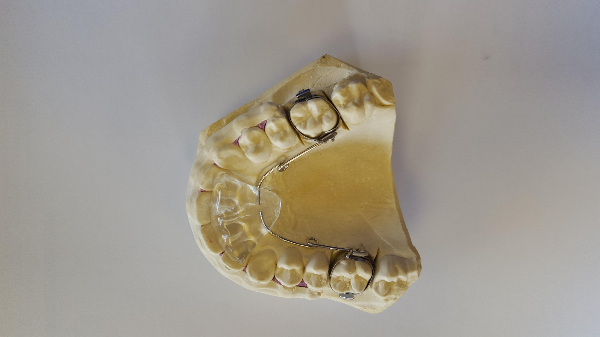 The plate is permanently attached to my teeth so I can't take it out until 6 months after it has been in there. It has a plastic piece attached to it so when I bite, the plate restricts me from biting back. So over time I will get use to biting correctly, hence getting rid of my overbite.
I found it very difficult to speak when the plate was first attached to my teeth. I found it especially uncomfortable at night as I felt uncomfortable resting my mouth in a new position. However over time that has improved.
The biggest challenge Ive had with this plate is that it has given me a lisp. At times I have felt embarrassed since I have been studying a new language and also work in retail. I communicate to people every day and I find it a little difficult having to repeat myself if somebody hasnt understood what I have said.
​I've also recently began an internship at TVNZ's Maori news show Te Karere as a news reporter. I have found it difficult to speak a new language, speak in a "newsy" tone and pronounce my voice clearly with a plate in my mouth. However a great positive that has come from this is that the plate has trained me to try and speak and pronounce my words more clearly. So when the plate is removed my voice will be even more clear than what is was without the plate!

Jessica Tyson