Beauty Queen with Braces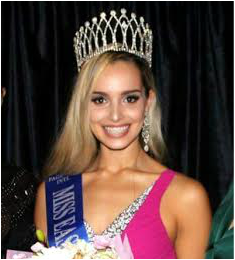 I am so happy to be your Miss East Auckland New Zealand 2015.
I was crowned last month and I will be representing my region at the Miss World New Zealand 2016 pageant.
I bet you may be thinking, "How did she win a pageant with braces?"

The reason I got braces was for beauty pageants and because I want to be a television news reporter. When I was 15 I won an international beauty pageant called Miss Teen World Supermodel 2009. After receiving feedback from the head judge, I was recommended that if I want to do well at an older age-group international pageant then I should get braces.

I am so happy that I'm in my final stages of wearing my braces. It has all been worth it because my teeth are looking beautiful. Therefore competing in a pageant with braces did not phase me. I held my smile with confidence.

Another positive is that in photos my braces can barely be seen! My braces consist of a white wire and clear brackets. Thank you North Shore Dental for supplying me with these star quality braces!

Jessica Tyson