National Oral Health Day
Do you know New Zealand has the third highest sugar consumption rates in the western world. It is no wonder that we also come third in obesity and type 2 diabetes rates in western world.
Sugary drinks are the major source of added sugar in our diet. The large amount of sugar in these drinks significantly increases the risk of tooth decay.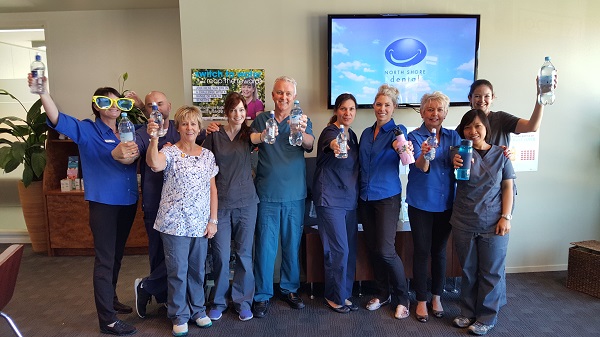 We are taking part in the 30 day switch to water challenge.
Join us and swap your sugary drinks to water and notice the benefits.
Changing habits and saying no to your usual sugary drinks is hard work. But it will get better and easier. Don't give up!