How I first felt with the braces –

For the first couple of days I felt some pain in my teeth just because the braces were beginning to move them. I went to the chemist to get some light pain killers (nurofen) which helped a lot. I was still able to eat food, however with harder food I would cut it into smaller pieces i.e apples, and I had to eat very slowly because my teeth felt tender when I chewed. After a couple of days the pain went away.

I've had to change the kind of food I eat. Prior to getting braces I loved eating at least one apple a day. Now I prefer to eat fruit like oranges or pears, as they're softer and easier for me to eat. I've always loved eating chocolate but I've needed to watch out when eating it, because chewing hard pieces of chocolate can cause my brackets to fall or break off my teeth.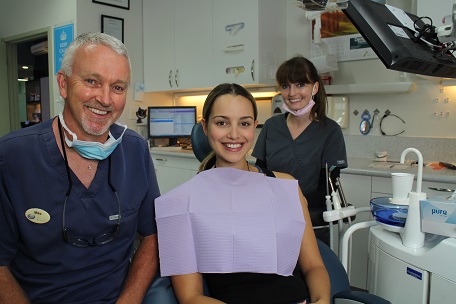 Occasionally I feel a bit of pain in my teeth when my wires are changed but that goes away quickly. When I first got them I found it a little hard to speak and smile because the braces felt like they were taking up a lot of room in my mouth, but now I am completely comfortable with them.

Sometimes I get ulcers which can affect my speech due to them rubbing against the braces and causing pain. I used to get ulcers before I had braces so I'm used to them and I use the orthodontic wax to reduce the pain, it stops the ulcers rubbing on the braces.

I find the braces very easy to clean. I use a mouthwash prior to brushing them, and after I use a small interdental brush to clean in between the braces. It doesn't bother me that I spend a little longer cleaning my teeth now I have braces on, as it's great to know they are clean and healthy.
During the first couple of months having braces on I used a tooth brush to brush my teeth. However, further into my journey I have invested in an electric toothbrush for a better clean. The usual routine of cleaning my teeth includes using mouth wash first, followed by brushing with my electric toothbrush and then flossing with my mini flossing brush.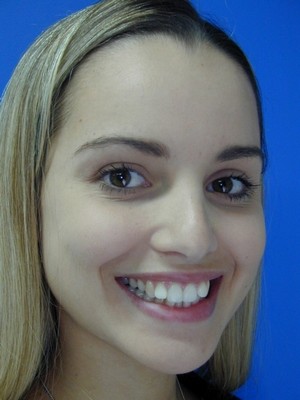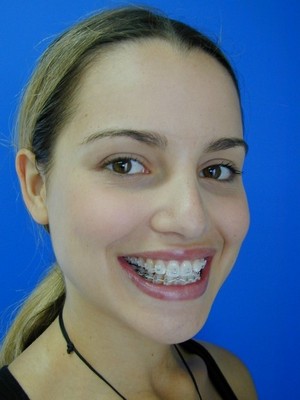 I dislike that my teeth are not straight. It is not obvious that they're not straight at first glance but on camera and in photos it is more visible. I want to work in television and compete in Miss New Zealand so I would like straight teeth for those reasons.
I found North shore dental by a friend of mine who I work with, she told me how she got braces from Mike Black. She said Mike was a great to get along with. I also met a mother and daughter at work who got braces here and they both agreed North shore dental has been fantastic with them.
When I had my initial consultation with Mike I was very satisfied with the service. Mike is easy to get along with. He makes you feel comfortable and not intimidated. He was thorough and clear when explaining to me what was needed to be done with my teeth and was honest which I appreciated.